Why Invest With Reliant Real Estate Management?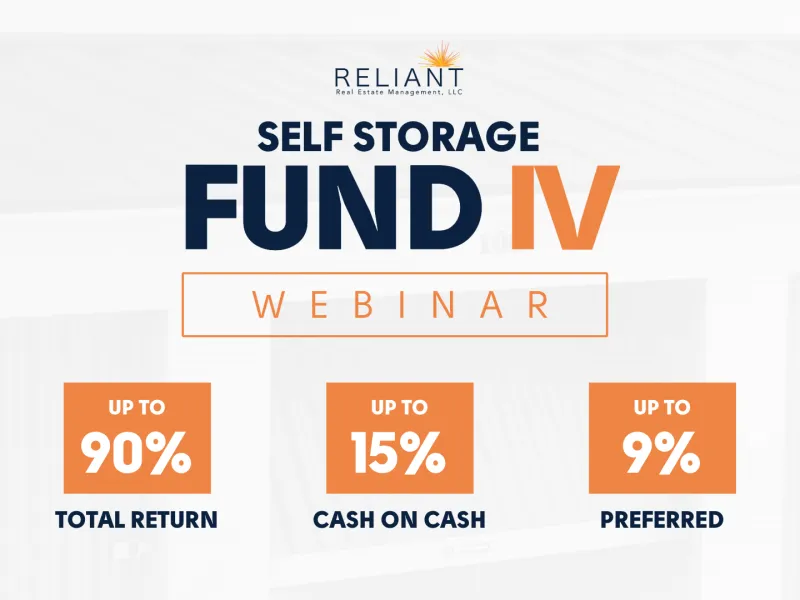 Access the Reliant Self-Storage Fund IV Webinar
Targeted Returns

Projected Total Return On Investment (ROI)- 72%-90% *
Projected Annualized Return- 12%-15% *
Projected Equity Multiple-1.72-1.9x *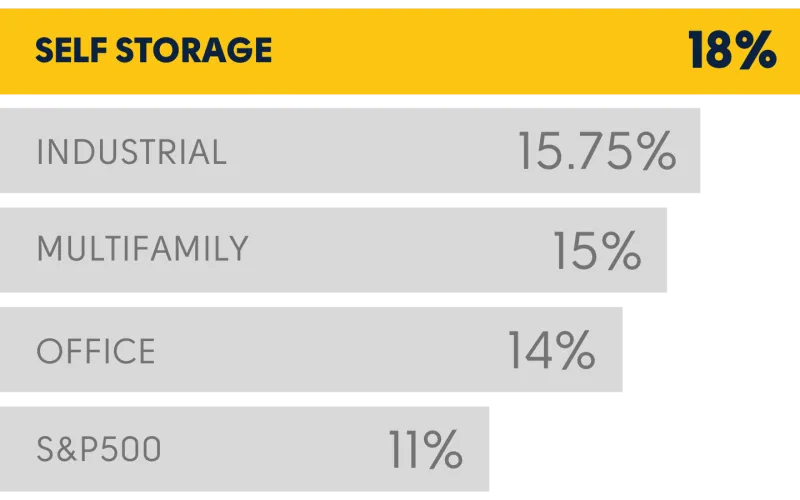 Why Invest in Self Storage?
Over the last 28 years, Self Storage has outperformed all other real estate asset classes and the S&P 500.
Average Annualized Returns (Since 1994)
Skip the Recession. Invest in Storage.

Top Performance Amid Turmoil


Storage outperformed all other asset classes during the 2008 financial crisis and then again during COVID in 2020.

Mom & Pop Closing Up Shop
Over 50% of storage facilities in America are owned by small time owners. This creates a massive consolidation opportunity for investors.


Non-correlated to Stocks
While many public market investors have seen up to 30% of their wealth disappear with market fluctuations, storage investors have slept soundly.
Average Internal Rate of Return (IRR)
Average Total Return on Investment
Average Annual Return on Investment
About Reliant
Reliant Real Estate Management offers institutional quality self-storage investments to accredited investors. We purchased our first facility in 2007 and we are currently a top 25 self-storage operator in the United States. Partner with an industry leader and experience the value of the self-storage asset class.
We pride ourselves on our proficiency in the self-storage industry. Our dedicated team has years of experience in the field, staying ahead of the trends, acquiring highly valued properties, and providing our partners with the best possible return on their assets. Time and time again, we have met and exceeded industry benchmarks, making our exceptional track record the standard for the industry.
​Reliant Investments is proud to be your partner on this lucrative journey ahead.
*The target return information presented herein represents certain underwriting criteria used by Sponsor to analyze investment opportunities, and is provided for illustrative purposes only and does not represent a projection of performance or returns to investors. Target return information is based upon certain estimates and assumptions, which may not prove accurate. There are no assurances or guarantees that such target returns will be achieved.